How To Protect And Grow Your Conversion Rate
There may not be one single, obvious reason why and where your conversion rate is being impacted. One or more bugs, usability issues or problems with new functionality could be leaking revenue and damaging your reputation. That's why we wrote this eBook – to help you protect and grow your conversion rate.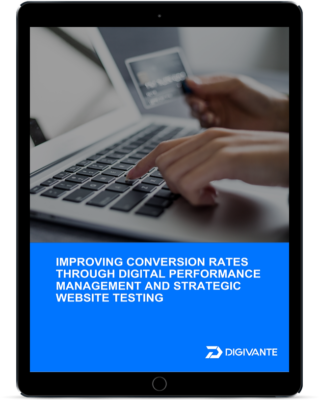 This eBook will help you understand:
Why One Round Of Testing Isn't Enough
In our multichannel world, nothing remains static
How Ecommerce Challenges Have Changed
Development challenges have changed and grown, especially in the last 10 years
Protect & Grow Your Conversion Rate
What are your options to optimise conversion rate and ecommerce revenues?
How To Build An Ecommerce Success Story
Build your own ecommerce success story through a continual process of optimisation
Access your download
Complete the form below to access your download.
Explore a collection of guides, eBooks and other resources that share Digivante's thought leadership on Digital Transformation and QA-related topics.