"Traditional, testing-focused software quality approaches fail to deliver innovation quickly and lack the agility to quickly respond to defects. Software engineering leaders must take three steps to move beyond their approach to software quality and build digital immunity."
Key findings
Software engineering leaders who limit their development strategy to just building according to specification set their teams up for failure, with no validation that a product actually provides value to the customer.
Software engineering leaders struggle to plan for all eventualities of how modern, highly distributed software systems may fail, resulting in poor ability to quickly remediate software defects and avoid impact on users.
Software testing that requires human interaction doesn't prevent issues from escaping into production or fixes them, leading to additional toil and waste for application teams.
To develop digital immunity, software engineering leaders must empower their teams to adopt the following practices: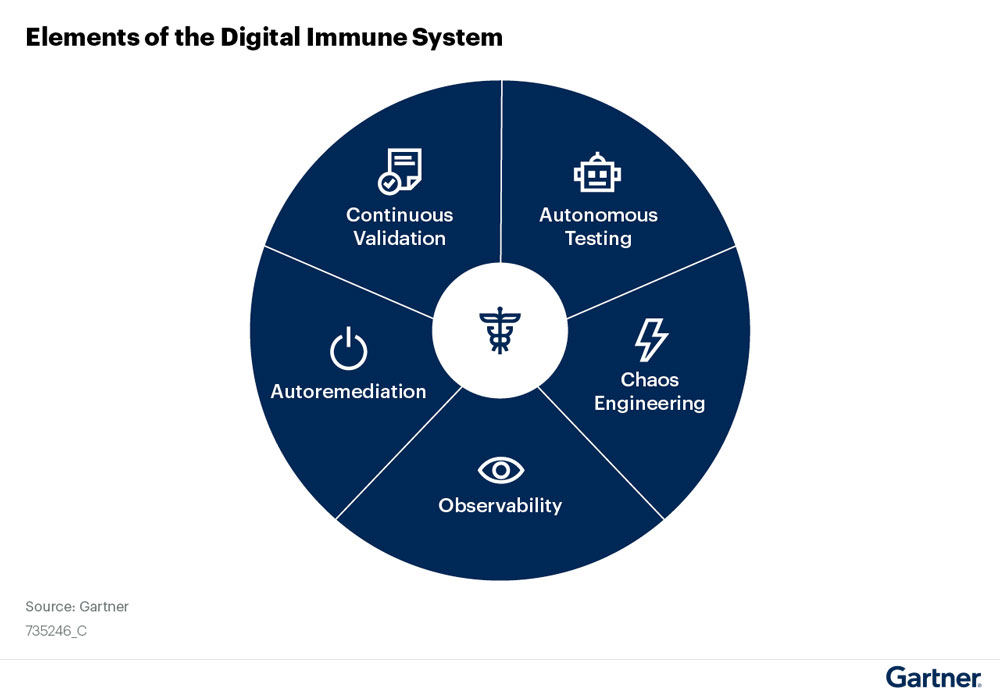 This report is no longer available via the Digivante website. To read the full report, visit Gartner.com.
Source: Improve Software Quality by Building Digital Immunity, Joachim Herschmann, Gartner, 22 January 2021
Disclaimer: GARTNER is a registered trademark and service mark of Gartner, Inc. and/or its affiliates in the U.S. and internationally and is used herein with permission. All rights reserved.