Increase market share
Alongside an ambitious roadmap, Textlocal aimed to increase market share by delivering an improved user experience to their customers, as well as both improving existing and developing exciting new functionality.
With a lean and talented internal team, there simply wouldn't be enough hours in the day to carry out the depth of testing to make this quality-focused business comfortable while working within the timelines laid out in the roadmap.
Through working with Digivante they aimed to:
Increase release velocity aided by reducing the time taken to test
Reduce test execution time to increase release velocity
Have Zero P1 issues in live
Improve test coverage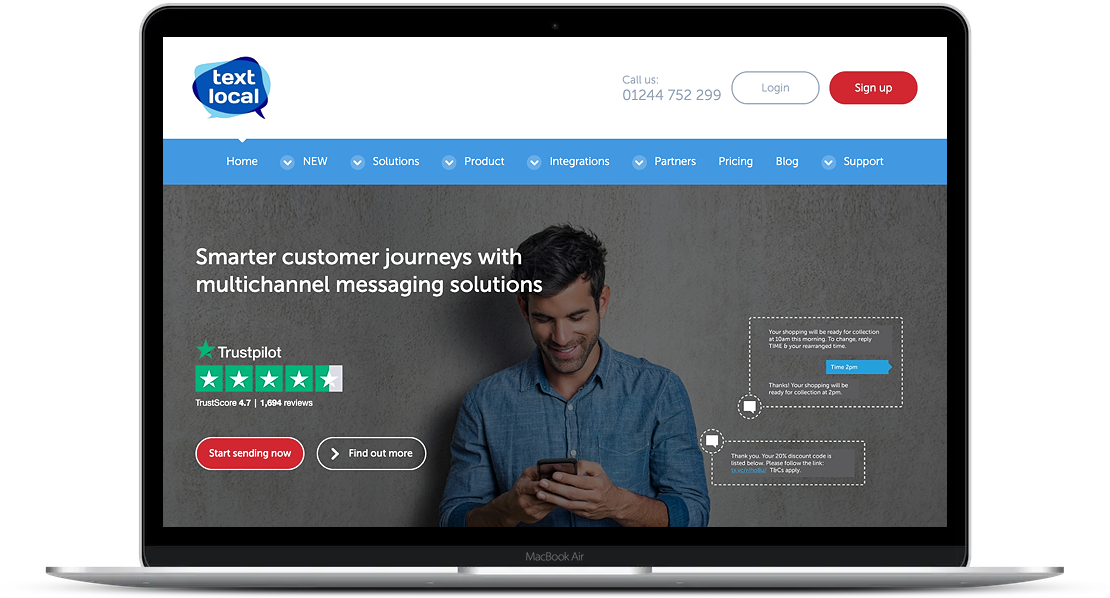 ­"I've worked with third party testing suppliers in the past and it's about doing your due diligence, being very specific around what both parties expect and ensuring it is a partnership.

The only way you can do that is to build the relationship, trust and have clearly defined goals in terms of what you expect to happen on both sides. We got that right and the results speak for themselves."
Emma Murphy, Programme Manager, Textlocal
From 2 weeks to 72 hours
In order to deliver on the roadmap, the full regression test needed to take 72 hours rather than the 2 weeks it took the internal team.
Digivante took the existing regression pack and worked alongside Textlocal's Test Manager to update it. In the process, the Digivante team were able to learn the system and write a regression pack that was written in a manner so that the test cases could be executed by any professional tester with no prior experience on the platform. This not only allowed the Digivante Community to test, but also ensured any new starters to Textlocal require less domain knowledge to test the system effectively – reducing their onboarding time.
Fast forward to today and testing over 300 story points in the form of test cases now takes just 72 hours with Digivante, and just 48 hours of this can take place over the weekend! This means that the full regression test can take as little as 1 working day of execution time. The results of which are found in the Digivante Portal, a simple & easy to use tool that allows users to quickly see the results from a test and get granular details of any defects found.
79%
reduction in time to test. Reduced test execution window from 2 weeks to 72 hours.
30%
Test pack quality improvements allowed a 30% increase to the pass rates.
P1
Reduced P1 issues found and hot fixes being required in production.