Innovate fast and minimise risk
You constantly need to release new functionality and features and fix known issues to keep customers engaged and attract new business. Without regression testing as part of the process, even small changes could trigger unhelpful outcomes.
Skimping on regression testing is high-risk for your business. Who wants to turn off customers and lose revenue due to poor experiences on a website or app?
Digivante's regression testing delivers
Value
Use our large specialist, professional team to benefit from economies of scale and maximum value from selective automation.
Speed
Cut testing time from weeks to days or even hours. Digivante's experienced, efficient 24/7 team gets regression testing done in a short time.
Ease
Use Digivante for your regression testing and you can be confident that your apps and websites will work as designed when changes go live.
How we work with you
With Digivante, your team spends less time on regression testing, so they can spend more time on adding new, high-value functionality that enhances customer engagement with your digital assets. We can also schedule test runs on demand or trigger them via API calls. Our testers operate 24/7 to reduce testing time with no compromise on quality.
The value of Digivante as your regression testing partner
Regression testing can be costly. You might have the upfront development time for automating regression testing, or you might need to pay a dedicated tester to just run regression tests. And then there's the time it takes to run: days or weeks, with development on hold until the tests are done.
Quality and consistency are issues too. Running the same tests over and over again isn't the most exciting job: mistakes creep in and testers are prone to cut corners when they're under pressure.
Using our managed, professional community of regression testers along with judicious automation, you can eliminate these risks and keep the cost down by speeding up time to value. By adding Digivante's regression testing services into your process for new releases and enhancements, the whole thing happens quickly and seamlessly and your team won't have to spend weeks working through your regression pack.
Shift left/right regression testing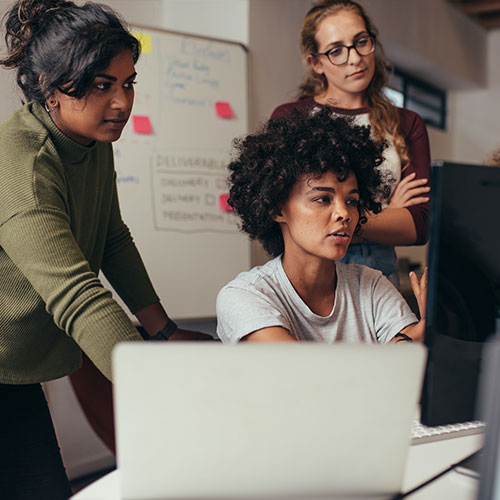 Shifting regression testing left
Digivante can work with your developers to run regression testing on a subset of your regression pack during development. Together, we'll create quality gates to confirm a subset of your regression tests have passed a 'smoke test'. This speeds up development, because it identifies key issues earlier in the software development lifecycle.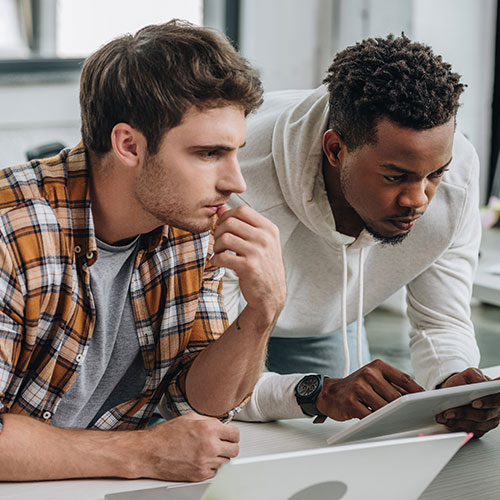 Shifting regression testing right
Once you deploy to live, we can work with our Digivante QA community to run your full regression pack on your live site or app. We'll capture test outcomes in granular detail on the Digivante testing portal: if something fails, Digivante can quickly identify the problem, your dev team can implement a patch, then we'll repeat the relevant test.
Frequently asked questions
Book a demo of Digivante's regression testing service
Choose Digivante for your regression testing and you can integrate thorough, reliable, rapid and trusted testing into all your new releases and enhancements. Request a demo with one of our experts.