Accessibility is socially responsible and commercially smart
There are clear benefits to optimising accessibility for your website or app. Better user experience and reach can deliver better ROI from greater inclusion. Did you know that 15% of the world's population have disabilities, including visual impairments and hearing loss? That's a big (and growing) audience to lose. Overlooking potential user dissatisfaction among disabled communities could also damage your reputation.
The internationally recognised Web Content Accessibility Guidelines (WCAG) give organisations a benchmark to measure their website accessibility for disabled or disadvantaged users. In some countries (including the USA and Canada) there are extra rules for digital accessibility: you risk a heavy fine if you don't comply.
Digivante's accessibility testing delivers
Wider engagement
Comprehensive testing means your brand can engage effectively with the widest possible audience. Every user deserves a smooth digital experience.
Compliance
Be sure of meeting local and international standards defined by WCAG.
Excellence
Our specialist evaluation methodology addresses 79 different aspects of accessibility and provides an actionable issues report, so you know what to do to offer the best experience.
How Digivante accessibility testing works
It's hard to achieve 100% accessibility in any digital resource. Your Accessibility Statement, which describes what is and isn't covered, is essential for legal compliance. We give you a template to make sure you include everything that's needed.
The value of Digivante as your accessibility testing partner
Digivante's accessibility testing is rigorous and objective, based on WCAG's evaluation methodology. Our core accessibility pack is designed to build compliance with accessibility legislation and to improve user experience across the board. It includes:
5 critical areas that we can run together or individually
79 unique step-by-step test cases based on the latest WCAG standards
Accessibility statement template
Work with our specialists either to augment your existing team or at a specific stage of your project. Or we can deliver the complete accessibility testing package to your entire project or digital resource.
Shift left/right regression testing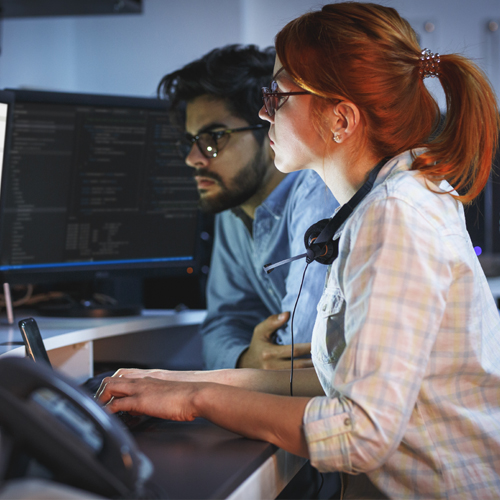 Shifting accessibility testing left
Make accessibility an integral part of your software development processes. We can run a subset of accessibility tests earlier in the software development lifecycle. If it's not possible to achieve full accessibility compliance, you can record exclusions and include them in your Accessibility Statement.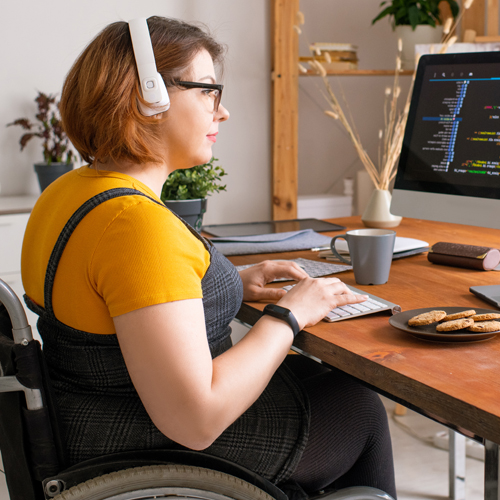 Shifting accessibility testing right
Accessibility issues often arise because content management systems don't automatically follow accessibility rules. That means it's down to your content people to build in compliance every time they add or update web or app content. Digivante can help you educate content teams about WCAG compliance. Running regular accessibility tests helps you keep content aligned with external and internal standards.
You might also be interested in…
Colour accessibility and the importance of accessibility testing
Focusing on colour accessibility in the digital world, in this ebook we break down how colour affects your conversion rates, examples of how to cater your website to be more accessible and the revenue boom you can experience after implementing our top tips.
Frequently asked questions
Book a demo of Digivante's accessibility testing services
Digivante's accessibility testing gives you confidence that your digital assets comply with WCAG and give all your users an inclusive and positive experience. Book a demo with one of our experts.