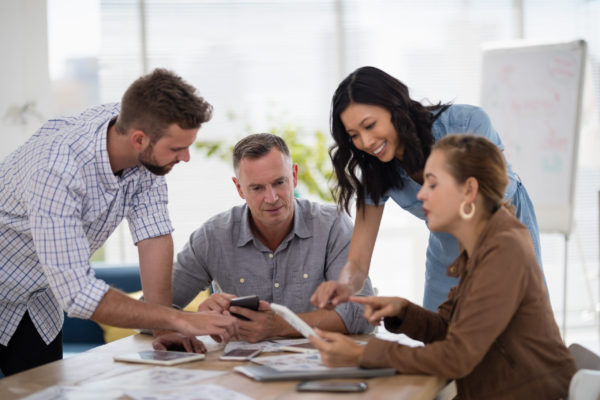 Testing bottlenecks
Deploy Digivante's flexible resources at scale to complement stretched in-house teams
Testing on all devices
Optimise test coverage across all devices and platforms
Acquiring real user feedback
Uncover weak points, defects and usability issues with testers who reflect your target audience
Access to local testers worldwide
Identify the issues blocking conversions by using knowledgeable testers on the ground
Internal roadblocks
Draw on our expertise to build and validate a business case for additional QA support
QA consultancy solutions
Enabling innovation and safeguarding quality
A dedicated quality assurance consultancy, Digivante partners with enterprises on their digital transformation journey.
By seamlessly embracing our clients' culture and stakeholder imperatives, we identify complex processes and gaps in quality, so our QA professionals and expert advisory services can perform rapid continuous test execution and facilitate change.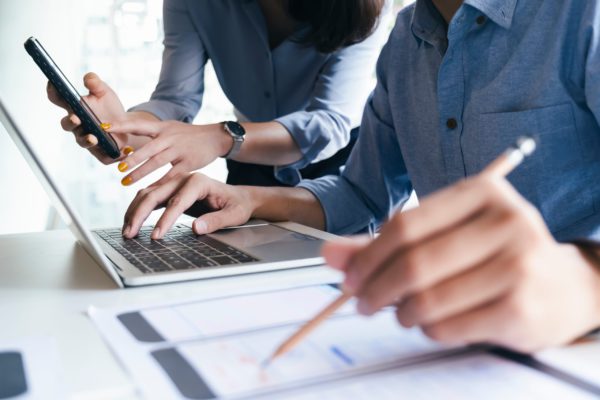 Testing services
The right approach at the right time
We offer an extensive range of quality assurance solutions and services. Deploying the right service or solution, and at the right time, is a pivotal skill when fixing a defect or tackling a wider challenge. Since our inception in 2012, we have developed a culture dedicated to quality, velocity and agility, so that all our services are truly adaptable to meet your needs.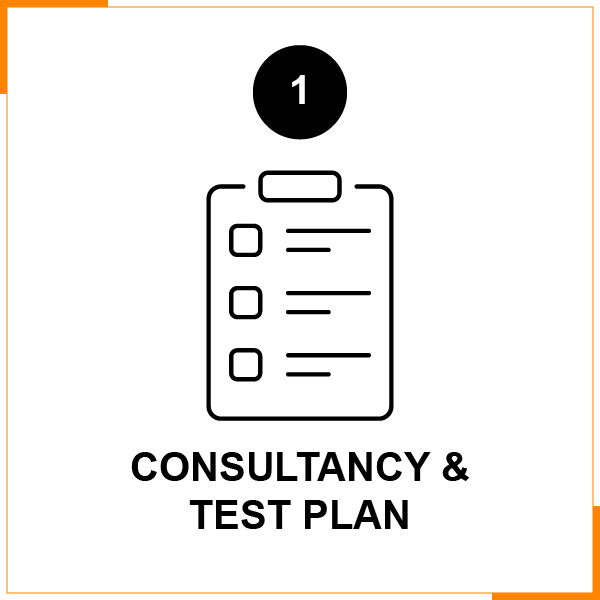 Starting with supporting the development of your QA strategy, followed by the creation of an evolving test plan, the Digivante team work closely with your own team to establish a clear plan, whether we are supporting the improvement of the BAU world or a program of work within the context of more widespread digital transformation.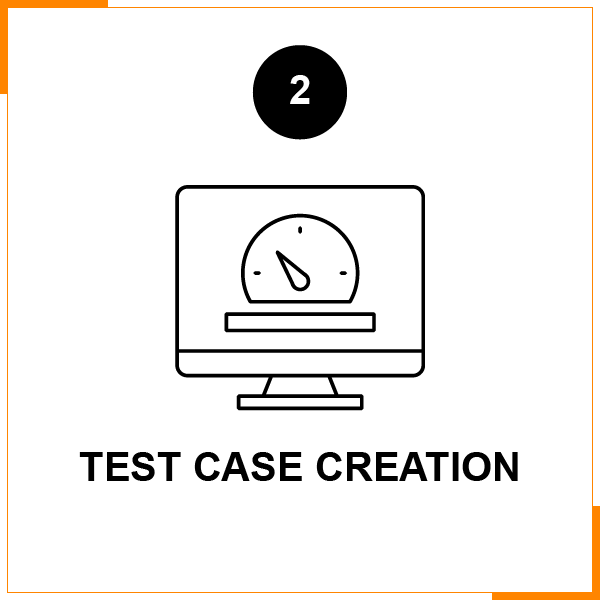 Next, the Digivante team step in to support and/or run the build, maintenance and update of manual test cases and/or automated regression packs. Your dedicated test leads can also attend requirements meetings, sprint planning, sprint reviews etc. to provide independent insight and support from a QA perspective.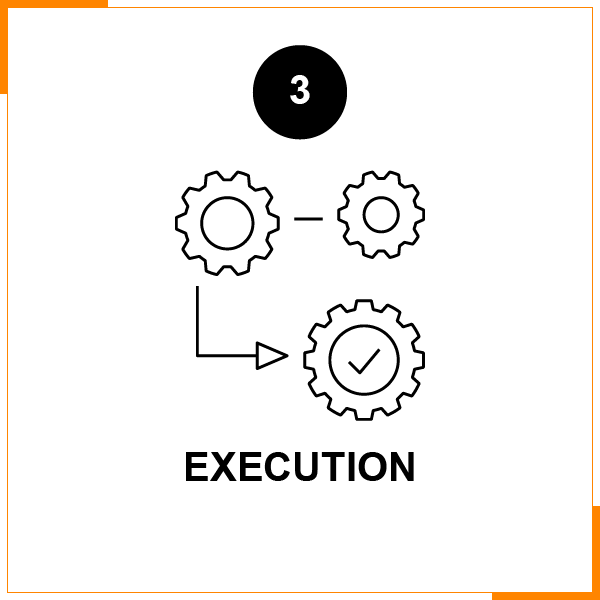 We deliver world-class speed and coverage across a range of vital digital QA services, from test case execution to exploratory testing. Examples include transforming an execution phase that took an SI's team of 8 in-house QAs 5 days to test down to just 5 hours, with testing on over 300 different real devices and browsers in under 72 hours.
The added value of working with Digivante
In selecting a provider of quality assurance and testing services, why not look for one with the potential to become your long-term strategic partner, committed to keeping you ahead of the curve?
Digivante consultants combine deep knowledge of quality assurance and testing with extensive sector experience. Consummate professionals, they hit the ground running, rapidly understanding your goals and team dynamics, to quickly start delivering the business value you need to see.
They go beyond technical proficiency to bring a fresh, insightful approach to your quality assurance initiatives, based on best practice.
Meanwhile our testing community has both the critical mass and the local presence to build confidence that your website or app is fit for purpose in your target markets.
Without exception, our 24/7/365 testing services are focused on delivering actionable feedback on the issues affecting your users – and possibly blocking conversions – helping you achieve more in shorter timescales.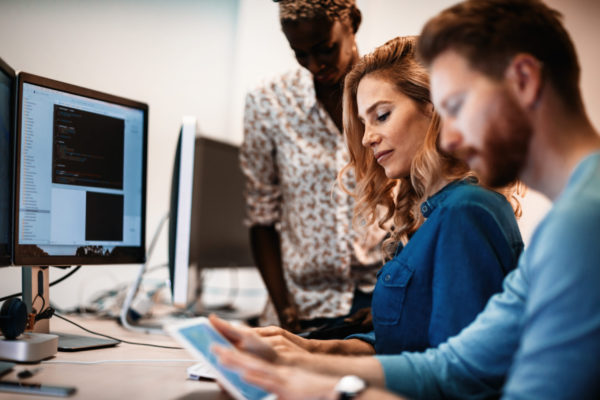 What would partnering with Digivante achieve for your enterprise?
We can provide expertise to complement your in-house resources or assemble a dedicated team to work on your projects. In everything we do, our aim is to become a trusted extension of your enterprise. As our client stories show, we've helped some of the world's biggest brands to grow their revenues and build a global reputation.
Unrivalled testing expertise, tailored to your needs
Digivante has been a big part of the Quality Strategy we have built for a number of years now. The expertise that is applied to all of the preparation & execution is incredibly high which is evidenced by the quality of our products today. The flexibility in services they offer means we approach them with almost any requirement, time-frame or type of product and they will find the ideal solution. I look forward to seeing how the relationship between the two companies grow in the future!
Digivante has helped my team to supplement our manual regression and exploratory testing efforts. It has reduced our regression testing timeline.
Thorough work, speed and final results - nothing could be done better!
Our conversion rate has improved on Quality Unearthed. It has changed our teams view on the importance of testing and surprised them on how many things had been missed. Good User Interface to view the bugs and action them. Our developers really liked it.
Great value for money, impeccable account management, super quick and efficient!
Approachable & flexible company. Easy to use Portal. Great concept.
Digivante are incredibly thorough, and clearly demonstrate all issues with screen grabs and videos.
The service and solution provided was excellent, however, the most important reason was the speed in which Digivante turned around our project. In an ideal world we would have given more lead time, however, on this occasion the timescales were extremely tight and Digivante took this in their stride. Not only that, but they exceeded our expectations.
Digivante has allowed us to test quickly and easily, which is key to us to keep our sprints moving quickly. They are able to provide device/browser coverage that far exceeds anything we are able to do on our own, which is critical in the ever-expanding world of mobile.
The Digivante team provide a fantastic service and really go the extra mile to make sure all our needs are met. The dashboard is easy to use and navigating bugs is simple. The two-way integration with Jira is really useful as it allows us to have one central point of management for the bugs, so we can organise and prioritise internally.