Audi's first ecommerce platform
Being Audi's first ecommerce platform meant a great first impression was critical. Ensuring the new site worked across hundreds of devices with limited internal resources and tight deadlines meant that testing had to be effective and efficient in order to meet the brand's high expectations.
Audi needed to:
focus on improving digital performance
match tight deadlines
match the brand's high customer expectations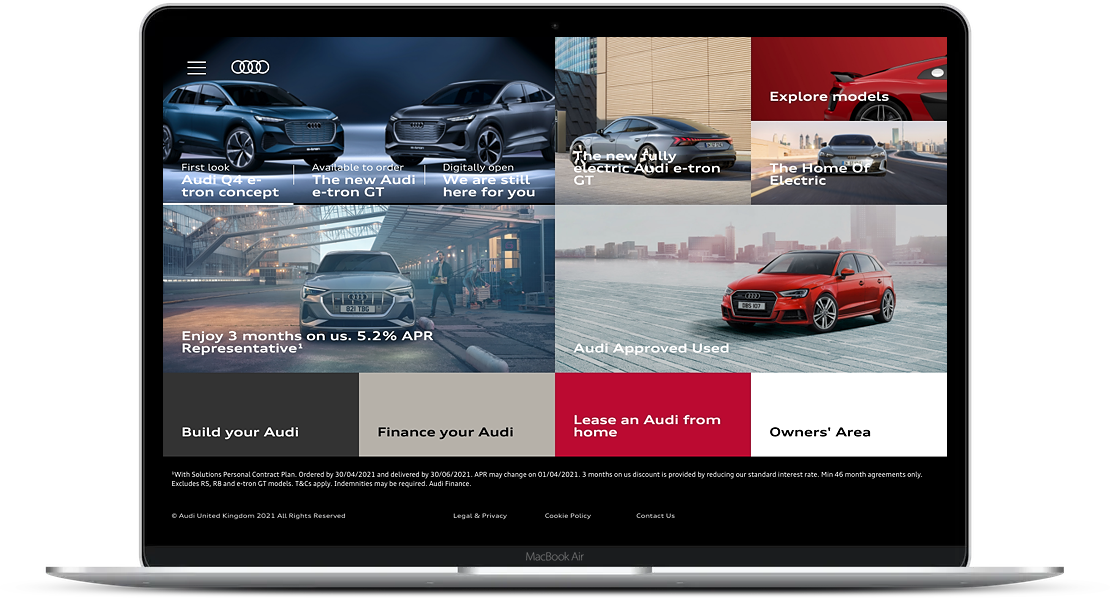 Having worked together for several years before, Audi joined together with Digivante to solve all their testing problems. On each cycle of testing, Digivante presented an aggregated report featuring a number of issues, prioritised in order (high to low), that adversely impacted user experience.
In just six days, 160 days of testing were delivered
Digivante discovered issues across 4 well known platforms, Android, iOS, Mac OS and Windows, and all conversion and CX issues were identified in order of priority for Audi to fix. Due to Digivante's speed, efficiency and scalability of testing, Audi were able to focus additional resource on business critical projects and priorities. Meaning that, even within a short time frame, they were able to release their ecommerce platform with confidence.
"Digivante played such an important part of the Audi digital strategy."
Anthony Roberts, National Digital Manager, Audi UK
160 days worth of testing done in 6 days
High level issue categorisation, organising issues from most impactful to least impactful
An industry leading digital strategy that was issue free
16 conversion and 50 CX issues