About us
Digivante is a software, website and application testing service provider that delivers high quality, high coverage, high speed managed testing services for retail and ecommerce companies.
We exist to help our clients bring high quality digital experiences to market faster and to break down digital barriers between businesses and customers. We pride ourselves in our human approach, using our trusted testing community effectively to strengthen your digital quality.
From bugs to the big time
In 2012, Martin and Donna Mudge founded BugFinders. The company offered crowdsourced testing services to address the growing need for rapid testing and extensive real-world device coverage, while providing a high-quality service. As demand grew and we established our reputation for rapid and high quality work, Bugfinders became Digivante.
Today we work with scores of well-known businesses and enterprises, supporting innovation and digital transformation. We help them keep pace with the relentless evolution of websites, mobile apps and digital experiences, along with ever-increasing consumer expectations.
A differentiated approach to QA
We're proud of our deep knowledge of functional and non-functional testing across endless combinations of devices, platforms and browsers. We have tens of thousands of trusted professional testers worldwide. Our expertise in test programme planning and execution plus our vast resources mean we can deliver the optimum outcome for every client, every time.
We quickly identify and assimilate with our clients' culture and stakeholder priorities. We step through complex processes and highlight gaps in quality before they impact consumer service and brand reputation. Our teams perform rapid continuous execution, risk mitigation and change facilitation.
What our clients say about us
Catherine Nottage
2023-05-10T14:44:30+00:00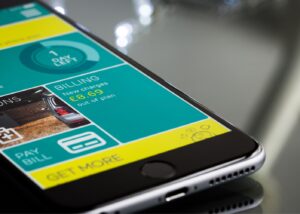 Mobile device and app usage There are 5.1 billion active internet users in the ...