Actionable quality assurance
We built the Digivante testing portal to make it fast and easy for our clients and project leads to identify and act on critical testing information. The testing portal consolidates test results, presents findings visually and help you focus on fixing problems rapidly and thoroughly.
The Digivante testing portal delivers
Rapid scalability
Achieve dozens of days' worth of testing time in just hours.
Global reach
Gain testing insights and specify criteria for local audiences anywhere, over a wide range of devices, browsers and languages.
Actionable insights
Clear reporting shows you exactly where your software issues lie. See video evidence of defects and follow clear instructions to recreate and resolve them.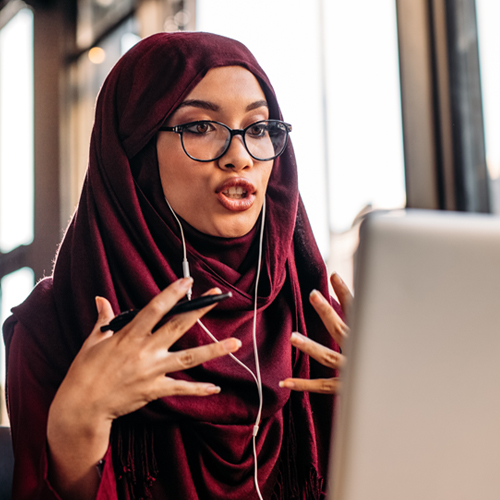 The value of Digivante testing portal
The Digivante testing portal is designed to be user-friendly, so you can find your way around intuitively, to access testing resources and insight right away. It's quick and simple to set up filters that determine which devices and browsers you want to test and to select locations and tester profiles that mimic your audience.
Automated reports from the Digivante testing portal summarise actionable insights, putting all the crucial information at your fingertips. They identify trends in quality, risk areas and in functional areas that are very sensitive to change – for example, because they're regularly regressed in releases.
How the testing portal works
We create your test projects to match priority business needs and your software development lifecycle. Within a test project, multiple test packs cover all the key types of testing you need. Each test pack contains individual test cases, with detailed briefs that describe the tasks. They also specify the qualifying criteria for testing community members.
Whenever a new test case is loaded, the testing portal alerts members of our global community of testers who fit the criteria for location and device. You can segment your testing audience very precisely, by filtering demographics and other specific requirements and selecting the group size you want. For example, you could select testers based in the UK who speak Arabic and use the latest iPhone. We check the tester selection to make sure the right people are carrying out the testing.
Your chosen testers in the community get to work. Following the brief, they search for issues and records video of anything they encounter that doesn't work as it should. When testers have finished their tasks, a team of senior Digivante testers verify the results. They recreate issues to check they are genuine and to categorise and prioritise them.
Clear testing portal visualisations and reporting make it easy to take action. The scale of the crowdtesting community allows for vast coverage and rapid results.
In this example, in just 72 hours over one weekend, 164 members of the Digivante crowdtesting community across 41 countries completed the equivalent of 275.6 workdays of testing.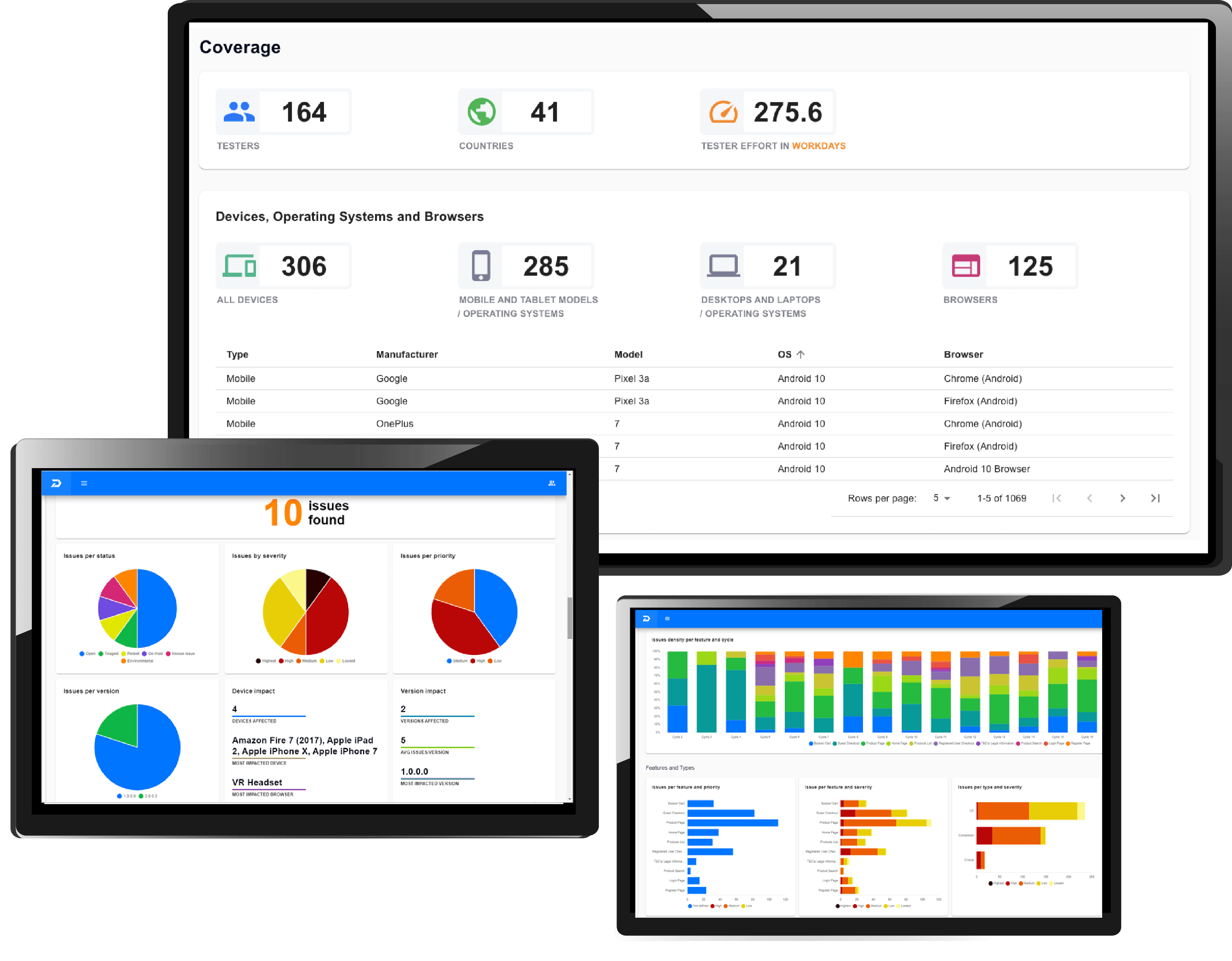 Bring Digivante into your team for exceptional QA
The Digivante testing portal gives you an advantage when it comes to testing agility, speed, scalability and direct access to real-time insight. It's specifically built to meet client needs and can integrate with your own testing tools if needed. Request a call from one of our experts to find out more.