Prepare For Peak Periods In Your Ecommerce Year
We've distilled years of Digivante experience into essential actions for any ecommerce business preparing for a busy period – whether you're working around high points in the retail calendar, launching a new product or planning for seasonal variations.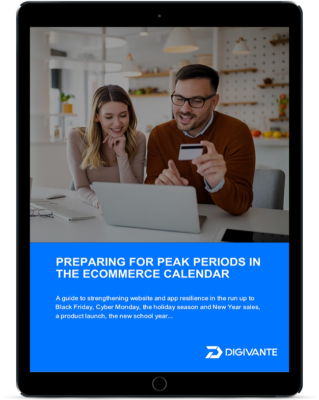 This guide will help you understand:
Why m-commerce is a vital component of ecommerce success today
The obstacles to conversion that lose sales and damage your brand
Why adding new features to your app or website is not always a good idea
The 5 questions that underpin your strategy for averting disaster
Access your download
Complete the form below to access your download.
Explore a collection of guides, eBooks and other resources that share Digivante's thought leadership on Digital Transformation and QA-related topics.