Many firms struggle to recruit experienced and qualified QA professionals and testers. The market is tough right now and the nature of QA makes it hard to predict resource requirements for projects with certainty. You might employ headcount that's not fully utilised, or you actually refrain from hiring only to discover you don't have optimum headcount to ensure product quality.
What you really want is the best of both worlds. The flexibility to expand or slim down your team as projects require, or to switch out team members with different specialisms at different times.
Managing fluctuations in team requirements
A great way to manage this is to augment your team with external resources. As your software development projects evolve, embed an experienced test analyst or test lead who can bring and manage a global team of testers with them and in return you get integrated, high quality QA.
How does Digivante team augmentation work?
Wondering what an external QA resource can deliver for your team? Whether you need a Test Manager, Senior Test Analyst, Test Lead or Test Analyst, here's a selection of the work our team gets involved in.
QA Delivery
The first step of any new augmented team member is to spend a day in the life of your QA team looking at your software development lifecycle, seeing where there might be potential testing issues, attending daily stand ups, identifying where continuous improvements can be made, flagging issues they find. If we feel there's a better way to save you money, save you time, increase your quality, we'll tell you that. We want to do QA better. We want to breathe life back into your QA teams.
Placing a test lead analyst in your team, they'll be open and transparent about whether the issues they find are impacting the overall project and any risks of going live. Digivante's analysts won't just run tests and give you the results. They'll be constantly assessing, finding ways to improve.
How about swapping testers in and out for different spring cycles? Need a test automation expert for 3 months. With Digivante's team augmentation you can get one. Need an accessibility expert? We'll provide one.
Test planning
With test planning services we'll identify where testing is needing, what the testing should be and when's the ideal time. We'll test and get you your results with minimal impact on the development schedule.
We'll help identify where there should be quality gates. We work closely with release managers to establish the characteristics of a good release (e.g. zero critical issues, X% of highs or mediums that have workarounds in place). We'll also ensure that what you planned to release is what was released and if it isn't, what didn't end up in there and why.
Because we can leverage our own crowd-testing community, we can get lots of coverage quickly. Your team needn't spend their weekends testing. We can plan in emergency testing where necessary.
We also have a wider team of QA experts that our people can call on. We've worked with hundreds of clients and we're likely to have solved the same problems for others. Someone on the team will have an answer.
But let's be clear. We're not a staffing or recruitment agency. We augment and enhance your team. We want to be the connective tissue that brings your project departments together: dev, QA, product and more and we want to help you establish your QA strategy from the ground up.
Test case writing
A big part of the work our teams do for clients is writing test cases.
We make test cases something of an art at Digivante. Our test cases are crystal clear and step by step, with a huge amount of detail for our testers to follow. You might think this means we can only write a few test cases a day. We actually average around twenty test cases written per day. We have dealt with hundreds of clients, thousands of test cases in different story formats so we have probably seen everything you can imagine.
Our detailed test cases also help to improve the quality of your stories which then improves the quality of detail provided to developers. By writing detailed test cases, anyone can run your test case and you don't have to depend on subject matter experts who understand nuances of your system. But also – detailed test cases mean that it's easier to automate them.
Detailed test cases also really help your line of business stakeholders to understand how an issue came about. The worst case scenario is a vague test case, where a developer can't replicate the issue, meaning the relationship between developers and testers can go through the floor.
Test automation
We do automation differently at Digivante. We know there's a focus in many teams to automate everything. But sometimes that's not possible. Not automating everything isn't a failure. It's expected and quite normal and as such we take a very pragmatic approach to test automation. You can read more about how we do our test automation here.
QA maturity model
Quality issues, delivery delays and associated customer complaints are challenges inherent in the software development process. Being on the back foot in reacting and resolving these problems consumes time and energy.
In contrast, a mature QA process brings clarity to how possible project challenges should be handled. You replace responding in an ad-hoc manner with self-healing environment(s) with deeply integrated, yet flexible, processes and procedures. In knowing what to do, your project teams anticipate issues and defects quickly, ultimately eliminating any potential negative impact.
We support clients in creating and establishing a maturity model to evaluate and continuously improve their testing process. We use a self-assessment questionnaire to show the current level of maturity versus the desired state. Through this we help achieve improvements in test engineering productivity, delivery cycles and software quality whilst reducing risk and gaining a better understanding of overheads related to testing.
The experience of our team
You might still be wondering why you'd augment your team with a Digivante test lead so have a look at some of the team and their experience.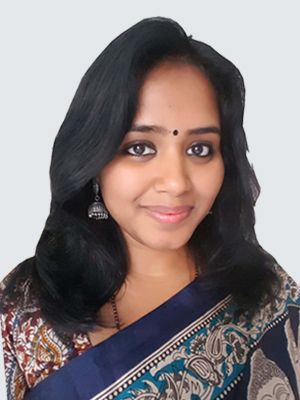 Saranya Mahadevan
Saranya is one of the Test Managers at Digivante. She joined Digivante with 8 years of experience in testing, exclusively on UK Insurance and Banking domain. She started her career at Cognizant Technology Solutions, where she worked with various clients such as Aegon Insurance, Scottish Widows and Lloyds Banking group. She has also successfully delivered many regulatory, data migration and system upgrade projects when working directly for LBG in Bristol, UK.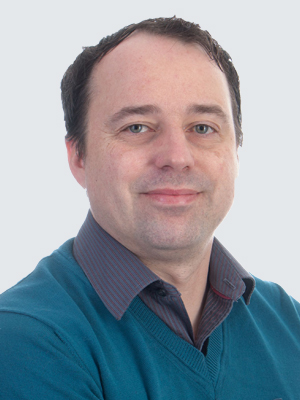 Paul Lozynsky
Paul is a Test Lead with over 16 years' experience within various testing roles. Paul joined Digivante coming from a testing background mainly within the Financial Services sector from career start. His experience includes being involved in large system delivery projects for global financial companies. Paul's experience also incorporates being involved with projects that have had Waterfall and Agile delivery processes.