SMILE's mission is to help universities and colleges become more authentic, timely and personalised with a suite of creative services and digital products. In recent months, SMILE has helped educational establishments meet the challenge of providing their student body and prospective students with engaging and exciting on-line events.
The right choice
SMILE called on Digivante for help with regards to quality assurance and, more specifically, testing a website build for a university in the south-west of England. The aim was to increase test coverage and pace with resources complementary to the agency's own capabilities.
SMILE considered three other QA vendors before selecting Digivante not just for its reputation and ability to fulfil immediate requirements, but because of its potential to become a strategic testing partner. The decision in Digivante's favour proved to be a wise one.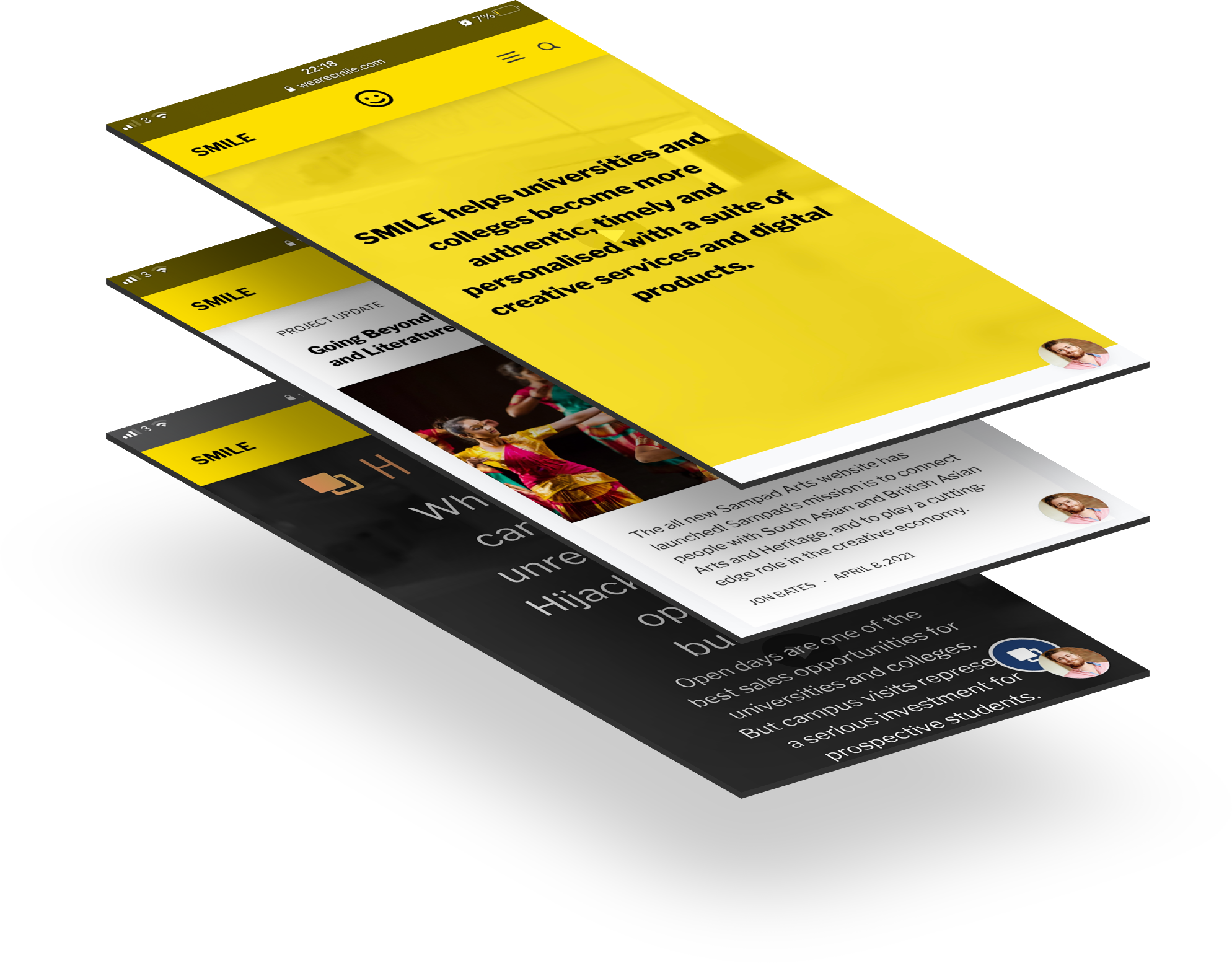 "From start to finish, working with Digivante was frictionless. I rate their project management, communication and application of best practice very highly."
Nathan Monk, CTO, SMILE
CTO Nathan Monk would wholeheartedly recommend using Digivante's services saying, "Digivante exceeded our expectations. Test coverage was spot on and delivered on time. Perhaps most impressive was actually working with the Digivante team. They were very personable and knowledgeable. You could tell that they were passionate about their work and that our business really mattered to them."
Launching with confidence
SMILE was able to launch the site with a high degree of confidence. SMILE's university client now has a cutting-edge automated website that is continually synchronised with the very latest information on courses and university life.
Along the way, Nathan valued Digivante's flexibility on timescales, saying: "From start to finish, working with Digivante was frictionless. I rate their project management, communication and application of best practice very highly."
He also praises Digivante's ability to accommodate tight turnarounds and admits to being initially sceptical about the flexibility of the service, "As it turned out, it was everything that it claimed to be. They took changes to the timeline in their stride."
Reviewing the relationship that has now been forged with Digivante, Nathan summarises the added value of working with Digivante, saying, "We have the best of both worlds: faster time to market, with reduced risk and improved compliance."
For Digivante, Head of Delivery, Conor Whelan comments, "We are delighted to support SMILE in its goal of enabling educational brands to adopt a digital first strategy."
Utilising Digivante's services played an important part in the smooth launch of a new website
A knowledgeable, adaptable partner with industry experience
A highly professional and flexible approach