Maintaining and improving your software development processes
The challenge
Being on the front foot regarding quality assurance helps meet customer demands and expectations, averting more expensive resolution further down the line. Yet managing an effective and sustainable quality assurance process for websites and apps has become steadily more demanding as the device landscape has continued to proliferate.
Enterprises have seen the QA challenge grow as delivery timelines shrink while the scope of each delivery increases. Expanding in-house teams with full-time QA resource is often not an option, while bringing in contractors at time of need can be an expensive and complicated undertaking.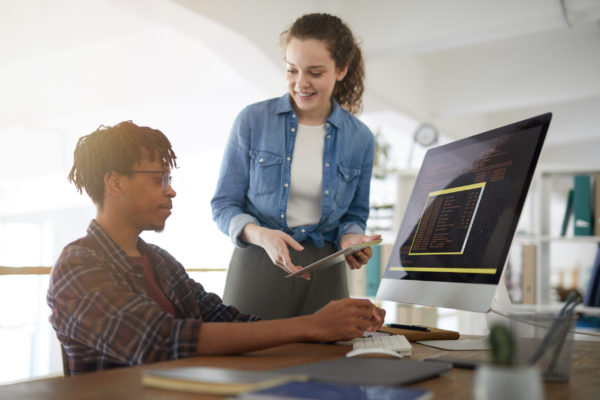 Our expertise
The Digivante team has many years' experience in quality assurance across a broad range of industries.
Applying a consultative approach, a Digivante quality assurance specialist will ensure that the final product meets the predefined quality standards. These detail-oriented professionals are also responsible for auditing existing processes to ensure they are efficient and productive. Where an updated process is required, we will work with you to define the process. We will assist with the roll out of changes, as well as any staff training requirements. We can also review the use of existing tools to ensure they are being used correctly, or suggest new tools if required.
Our services for quality assurance
We will work with you to identify where our functional and non-functional services work best to support quality assurance, and will ensure their smooth integration into your working practices. Services include:
Contact Us
Get in touch and we'll call you back to discuss how Digivante supports quality assurance by delivering:
Help to scale QA process and capabilities without expanding the in-house team
A global community of testers for fast, high-quality outcomes on regression, functionality, localisation and usability testing
Resources to free up QA teams for more strategic challenges and for ongoing optimisation and conversion activities