The closest you can get to a real-world test
The challenge
One of the most critical procedures in the software development lifecycle, user acceptance testing often presents the last chance to ensure your new or refreshed website and apps will perform as intended in the real world.
You need to replicate the behaviour of your intended audience on a scale that is difficult to do in-house. In addition, at the end of the development process, your teams are unlikely to regard your software impartially. They will see what they expect to see.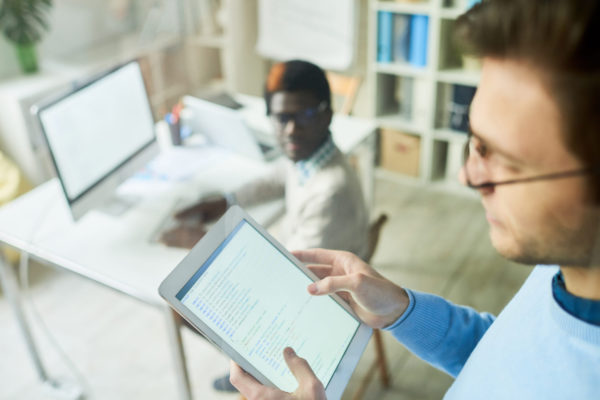 Our expertise
We apply best practice to support the successful roll out of new software. From our worldwide community of testers, we form testing teams that reflect your target audience. Working across different time zones, they enable us to test at scale and speed to shorten time to market.
They put your software through its paces, testing with real-world scenarios and actual data, and clearly documenting any defects for fixing.
With issues less likely to emerge post-release, both the cost and volume of work involved in remediation are reduced, quite dramatically in some cases. According to IBM's Systems Sciences Institute, the cost to fix an error found after product release was four to five times as much as one uncovered during design, and up to 100 times more than one identified in the maintenance phase.
Our services for user acceptance testing
Making Digivante user acceptance testing an integral part of development projects gives our assumption-free testers the opportunity to uncover defects and obstacles to conversion before your users encounter them.
Digivante services related to user acceptance testing include:
Contact Us
Get in touch and we'll call you back to discuss how Digivante ensures the end-user's vision of the product is reflected in new releases:
Tests tailored to specific demographics, showing how software will perform for your real-world audience
A consultative approach that focuses on fully meeting business requirements and specifications
Rigorous testing to assure the robustness and usability of the product