Protecting a brand
When Bang & Olufsen were developing their new website, a major concern was about protecting their brand online to ensure it worked across multiple global platforms.
As a company with a worldwide reputation for excellence, it was important that the site didn't give a poor customer experience that would reflect badly on the business as a whole. To guarantee brand governance and protection, Bang & Olufsen decided to partner with Digivante. They wanted to ensure the new website would go live without active issues.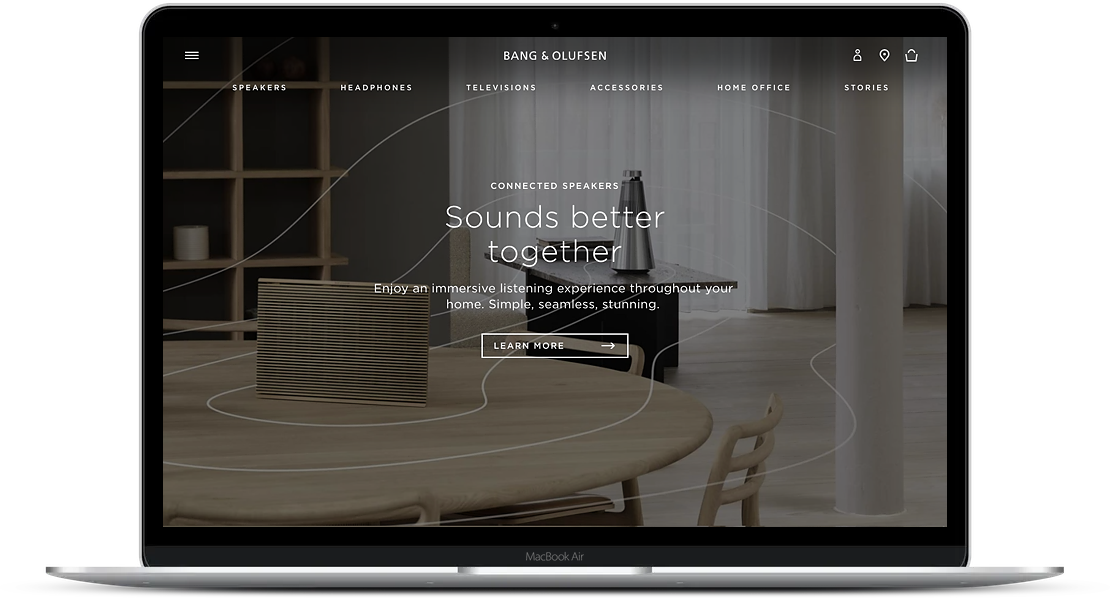 Exploratory testing
After initially going ahead with a case driven test, Bang & Olufsen proceeded to open up the project to additionally include exploratory testing and flush out any lingering issues on the site. Digivante tested Bang & Olufsen's site covering 11 unique mobile devices, along with 12 desktop browser variants and 15 OS versions.
Using a team of expert professional testers, Digivante performed a single cycle of GUI and functional exploratory testing. Digivante eased Bang & Olufsen's worries about unknown issues and potential brand damage, as the testing was thorough and catalogued. Bang & Olufsen's expectations were exceeded by Digivante on every level, from the initial proposal, through to project launch and account management.
Thorough testing with all issues categorised in order of priority
Original test case testing phase only took 24 hours to complete
Testing certified the website's quality and gave internal teams confidence during launch
8 critical, 113 conversion and 55 CX issues