Conversion issues
Quality Cottages were struggling to understand why their users weren't converting into customers. They had a severe lack of resources and time, but needed their websites to be optimised across all devices and platforms.
They wanted to:
focus on improving digital quality

to increase usability and conversion rate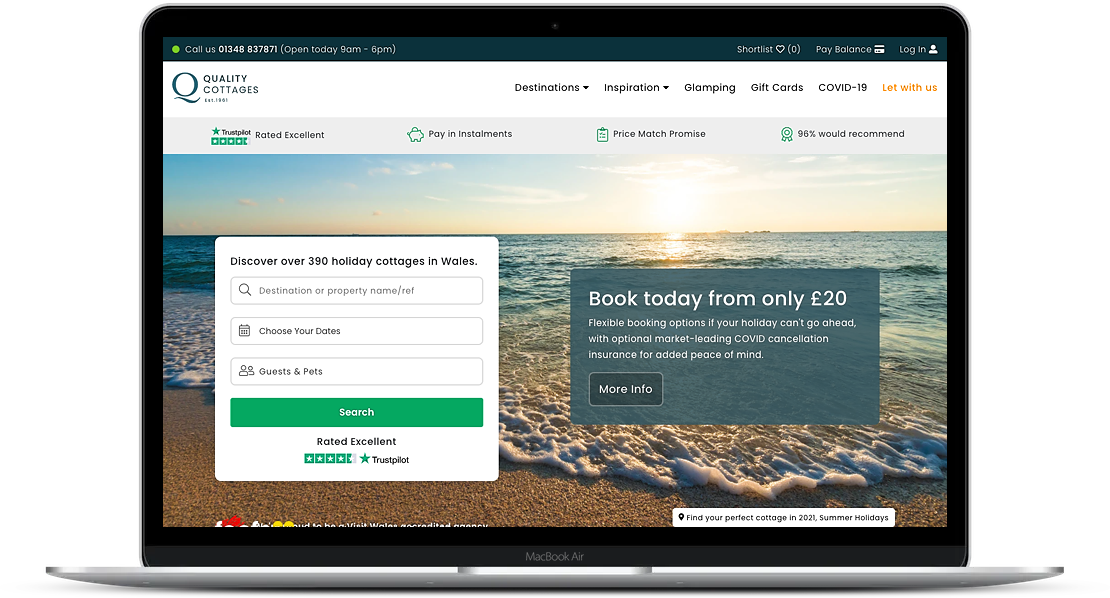 How Digivante helped Quality Cottages
Digivante's community of functional testers scoured the website for critical, conversion and customer experience issues, which were hindering conversion rates. For Quality Cottages' e-commerce site, Digivante deployed a team of 295 testers over the course of just three days. In this period the website was tested on 15 different Operating System variations and 441 platform variations.
"We've already made more income in this financial year than the whole previous financial year and our conversion rate has more than doubled."
Gareth Robinson, General Manager, Quality Cottages
Over 11 browser combinations and 13 OS platforms issues were found across 32 different device types. These tests unearthed a total of 2 critical, 18 conversion and 102 CX issues. The results were then delivered through Digivante's client portal, where issues are listed in order of priority. Quality Cottages' development team then got to work fixing the most business-critical issues first.
All highlighted and authorised issues were catalogued in order of severity
441 platform variations were tested over the course of just three days
2 critical, 18 conversion and 102 CX issues